New Site Coming to Texas
Coming soon to Cinco Ranch
Enroll in Summer Camp
Join us this summer to Party in the USA, as we journey coast to coast across our amazing country on a fun-filled "road trip!
Learn More
About Us
Educating our children in this increasingly technological world requires us to keep our minds as open and curious as theirs. At Préscolaire Early Learning Academy, our curriculum integrates digital literacy and robotics to provide measurable outcomes in math, science, literacy and critical thinking, emphasizing the cognitive and social skills required to survive and thrive in the 21st century. Young learners are born with an innate ability to solve problems, face challenges with flexibility, and handle change. Our approach is to help them make the very most of those qualities early on, developing the basic skills and critical thinking that will serve them for the rest of their lives.
A Team Approach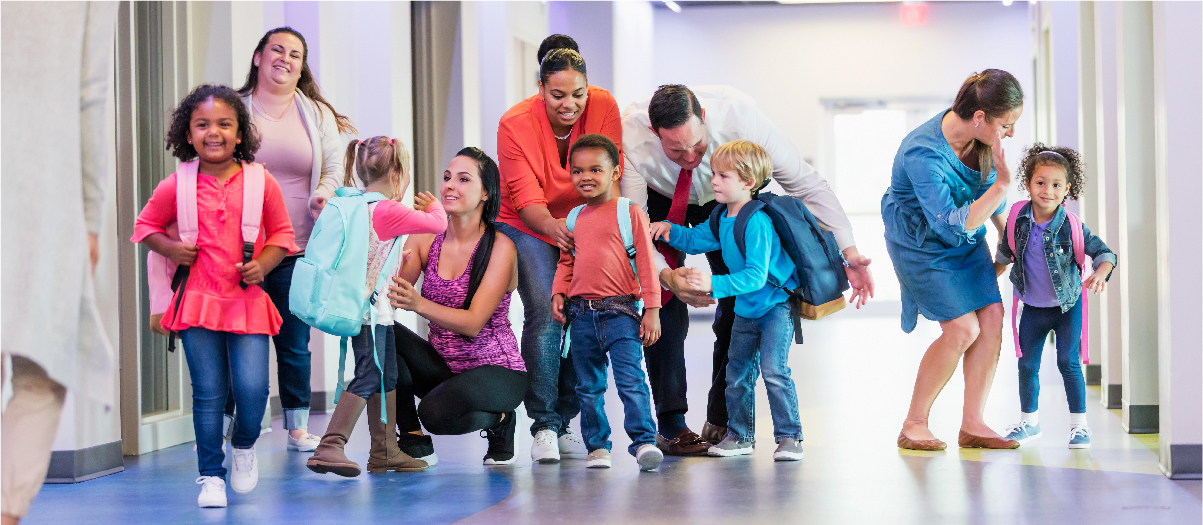 At Préscolaire, your child will benefit from a team of caring professionals dedicated to safety, inclusion and learning outcomes. Each school is like a family. The employees are personally invested in the wellbeing and success of your child. Everyone serving at Préscolaire is valued and appreciated for their individuality and unique contributions, empowered to make the best possible choice in every interaction. Highly personalized attention, informed by cutting-edge technology and innovative curriculum, ensures that each child achieves measurable learning outcomes in math, science, literacy, technology and critical thinking—skills that will serve as a solid foundation as their education continues.
Schedule A Tour